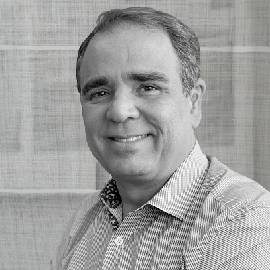 Mr. Pipolo was lieutenant of the Army of the State of Rio Grande do Norte and then Director of Penal System of the same state, where he led unit agents and implemented the new State Prison System. He was also the Deputy Secretary of Justice of the Government of Rio Grande do Norte, representing the Secretary of Justice in several ceremonies. Mr. Pipolo was nominated as CONSAD adviser, (Board of Child and Adolescent). He was also member of CONEM, State Council Division for Narcotics, and participated in the Public Works City Prison System of the city of Natal. 
Mr. Pipolo was also Director / Consultant for Technology and Seguranza Company LTDA in Natal, where he received the Quality Excellence Award for four consecutive years. He also developed the training program for Quality Excellence Achievement. Mr. Pipolo then took the position of coordinator for the Department of Safety and Services of Globo TV Sao Paulo, where he was responsible for the Integrated Electronic Security Plan. He is currently counselor of Institutional Security and Vice President of the Federation of Industries of Sao Paulo.
He has been president of Brazil ASIS (American Society for Industrial Security), President of ABSEG (Brazilian Association of Safety Professionals). Former Director of ASIS for development of new chapters. Also a member of OSAC (Security Advisory Council Overseas), member of INFOSEC associations and other organizations related to security.
In 2016 he was recognized by the magazine Seguridad en América as one of the 100 most influential people of security in Mexico.