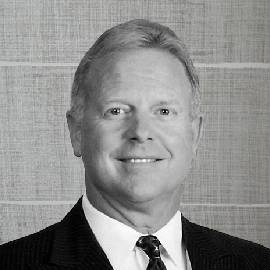 Mr. Morris previously served as the Transportation Security Administration (TSA) Deputy Assistant Administrator and General Manager for the Office of Security Operations, in Washington, D.C. The position encompassed executive management of five Area Directors, 128 Federal Security Directors and Senior Executives and the daily field operations for a work force of approximately 45,000 employees in 448 airports Nationwide. His responsibilities included oversight of screening operations, compliance functions, budget/financial oversight, program planning, operational security for all transportation modes, and developing strategic plans for the future operational role of TSA. Mr. Morris was heavily involved in international security and performed onsite security assessments at multiple airports in foreign countries. He performed security consultation at the highest level with foreign governments and assisted in the formation of agreements with the European Union. In addition Mr. Morris supervised the Federal governments International inspection program, which was responsible for the enforcement of all regulations governing foreign air carriers.
Mr. Morris is the former Federal Security Director for the U.S. Department of Homeland Security and the Transportation Security Administration assigned to Salt Lake City. He was responsible for all aspects of security for the Salt Lake International Airport, as well as the five other commercial airports in Utah located in Vernal, St. George, Cedar City, Wendover and Moab. Additionally, he had regulatory oversight of the 48 General Aviation Airports in Utah, mass transit, railways and pipelines in Utah. During his tenure he served on the following Boards or Committees: The Joint Terrorism Task Force; The Governor's Commission on Homeland Security; The Utah Anti-Terrorism Task Force; The U.S. DHS Advisory Committee (Chair) for Utah; The Salt Lake County Law Enforcement Executive Development Board, The CFC Executive Board for Utah. He represented the Assistant Secretary of Homeland Security, (TSA) on all security issues regarding transportation and aviation security within the State of Utah.
Mr. Morris is the former Deputy Commissioner and Colonel of the Utah Department of Public Safety, where he was responsible for overseeing the Utah Highway Patrol, Utah Division of Criminal Investigations and the Utah Peace Officer Standards and Training. Mr. Morris is the former Director of Comprehensive Emergency Management under Governor Michael Leavitt. He was a member of the Utah Olympic Public Safety Command for the 2002 Winter Olympics, where he provided security oversight of all State law enforcement resources, multiple competition venues and the Olympic Village. Additionally, Mr. Morris interfaced with multiple foreign governments regarding security issues for foreign athletes and coordinated venue security with law enforcement and foreign security forces. Mr. Morris traveled to several foreign countries and worked closely with foreign Governments in preparation for the Olympics where he obtained many useful security tactics that were employed at the 2002 Olympics.
He previous duties included Lt. Colonel over the Division of Investigation and Law Enforcement Services where he managed the State Bureau of Investigation, the Bureau of Criminalistics Laboratories, the Communications Bureau and the Bureau of Criminal Identification. He is also the former Bureau Chief of the Standards and In-Service Division at the Utah Law Enforcement Training Academy where he was responsible for peace officer certification and decertification, as well as all in-service and regional training for the Utah Peace Officers. A former Commander of the State Special Operations Unit, he coordinated and participated in numerous high risk felony drug raids, searched for escaped prisoners, provided dignitary protection, served felony warrants and oversaw other high risk critical incidents.
Mr. Morris is a recognized expert in the area of Law enforcement Tactics, Policies and procedures as well as Emergency Vehicle Operations. He has authored various statutes and law enforcement related books and articles. He is a former adjunct faculty member at Weber State University and Salt Lake Community College where he taught law enforcement and management topics and developed curriculum, objectives and examinations. He speaks and writes fluently in Spanish. His travels have taken him to over 70 foreign countries.
He earned his Bachelor of Arts degree in Political Science from Weber State University and a Master's Degree in Human Resource Management and Economics from Utah State University, He is a graduate of the FBI National Academy, as well as the Utah Police Academy where he graduated number one in his class.