Data and information are nowadays one of the main assets of organizations. In APEIROO, we ensure that your security and privacy are ideal for the proper development of your business, transferring confidence to shareholders, customers and end users. We are concerned that all our processes respond adequately to the needs of our customers and meet the highest quality standards. For all these reasons, 6 months ago we decided to undertake a project, which after much effort has been rewarded with the achievement of quality certifications ISO 9001 and ISO 27001.
Obtaining these certifications consolidates our way of understanding security, based on technological innovation, proximity to our customers and flexibility. It also represents an extra stimulus in our way for excellence in the services we provide.
APEIROO has obtained the ISO 9001:2008 Quality Management System certification from RINA. An organization with more than 160 years of international experience with a network of 4000 professionals in more than 70 countries and accredited by ACCREDIA, ANAB and INMETRO to issue ISO 9001 quality management system certifications for various product categories and related certification schemes.
ISO 9001:2015
Certification developed by the International Organization for Standardization (ISO), specifies the requirements for a Quality Management System (QMS) that can be used for internal application by organizations, regardless of whether the product or service is provided by a public organization or private company, whatever its size.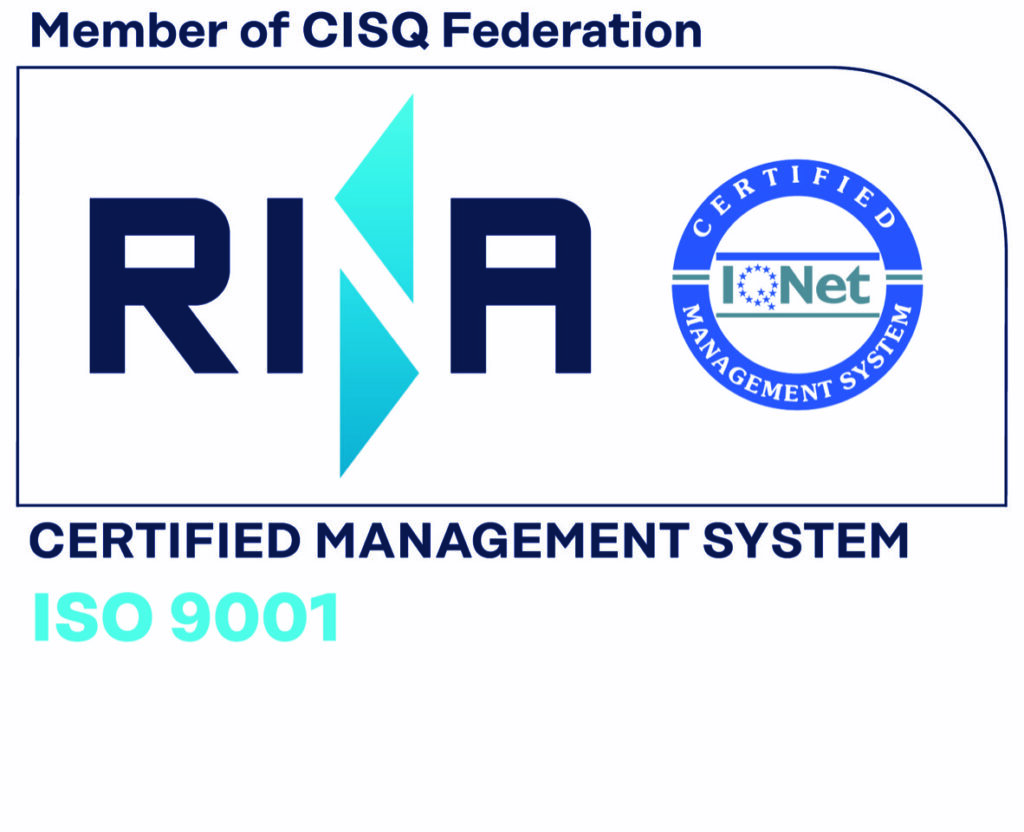 ISO 27001:2013
Information security standard (Information technology – Security techniques – Information security management systems – Requirements) approved and published as an international standard in October 2005. It defines the requirements necessary to establish, implement, maintain and improve an information security management system.